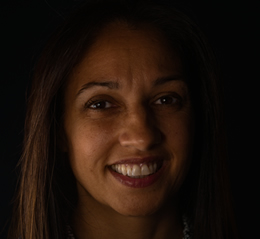 Psychotherapist and DIT practitioner covering North & Central London
Sometimes life events can have an enormous effect. We can feel overwhelmed by situations, or as though we are having to deal with difficult issues alone with seemingly no way out.

At times talking to family and friends feels too difficult or is just not enough. You may want someone who is there to help you explore how you are feeling, but not telling you what you should do. I believe counselling and psychotherapy gives you the opportunity and time to explore how you feel in a neutral, safe space.

My name is Annis Booker and I am a therapist working in both North and Central London. I provide psychotherapy and counselling in a secure and confidential environment. I am in private practice and also offer short-term counselling within the NHS on referral from your GP. Prior to training as a psychotherapist, I was an Occupational Therapist in Barnet Enfield and Haringey Mental Health NHS Trust working with individuals who were experiencing mental health issues.

Subsequently, I've provided counselling and therapy for clients attending one-to-one sessions within Mind, the NHS and various universities within London. This and my current work means I have a wide breadth of knowledge and skills to work with individuals bringing many different issues to the therapy space.

Psychotherapy and counselling can help you:
With depression or low mood
Reduce anxiety
Gain a deeper understanding of yourself
Cope with bereavement or relationship breakdown
Cope with redundancy or work-related issues
Cope with learning differences such as dyslexia, ADHD or ADD
Explore self-identity whether it be racial, sexuality or gender
Develop a better understanding of other people's view point which enriches relationships
My practice is in North and Central London. I currently work with clients in person and online.

If you have any questions or would like to arrange an appointment, please ring on the above telephone number or send an email.